Member
Original poster
Registered
Jul 10, 2019
24
27
13
AGName

Jolek
AG Join Date

Jan 18, 2016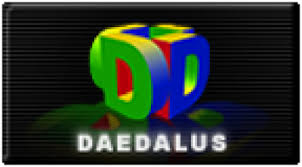 DaedalusX64 is an Nintendo 64 emulator.
Recently prototype version of this emulator was released for the PS2.
How to make it work:
Extract all the files from the archive into root folder on an USB drive.
Put your ROMs into "Roms" folder.
Launch "Daedalus.elf
Select wanted ROM from the list and launch it.
Because it is highly prototype version an ELF can load for about ~1 min.
Next 1-2 min you'll need to wait for a ROM to launch.
From my test with few games, currently I cannot pass Nintendo logo:

Download\more info\source
:
https://www.psx-place.com/threads/n...re-release-alpha-beta-test.21439/#post-216793
.