Member
Original poster
Registered
Jun 10, 2019
19
1
3
AGName

helakustorm
AG Join Date

Oct 16, 2016
Hy,
I've had a modchip installed in this PlayStation 1 SCPH-55xx and that pad trace from that IC have broken; the pad is no longer there, the trace still exist.
Can someone help me identifying this IC and that pad? (I saw that the pad doesn't go somewhere else, it goes only to that pin on the IC)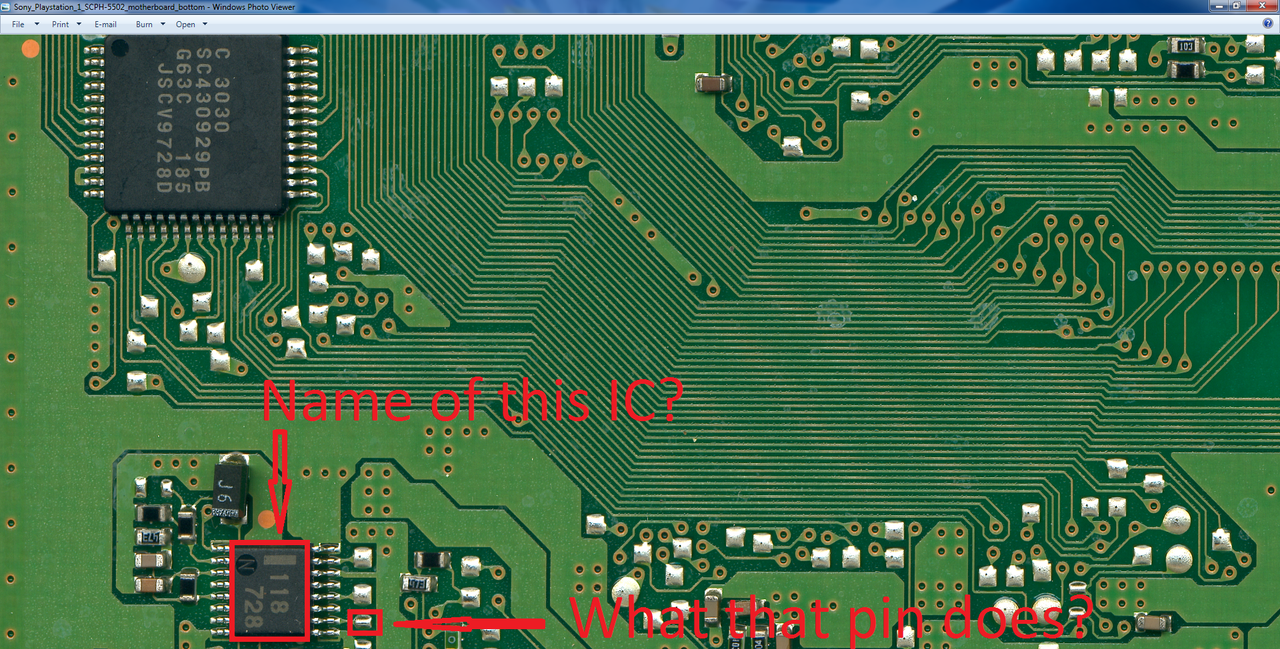 It has a serial 118 728.
P.S. this picture was taken from other source.
Thanks!
FINDINGS:
------------
I saw that pin 5 from the modchip was connected to that pad on the IC.
I think that pin 5 on the modchip is called
gate_wfck
(I'm not 100% sure) and that IC on the picture is:
| | | |
| --- | --- | --- |
| IC 706 | IC with 4 analog circuits | A3821 8109 (SIDE B), uPC5023GR-compatible |
My question are:
1. for what is used
gate_wfck
on a PlayStation? It has something to do with the region, cd-rom, video or the frequency clock of the modchip?
2. if pin 5 is left unsoldered what symptoms can you have on the PlayStation? Some games will not work?
By the way, the modchip is a
PIC12C508/P
. Another thing, pins 2, 3 and 7 are not connected anywhere. I don't know if this is a MM3 or a Mayumi modchip.
Thanks!
Last edited: