Well-known member
Original poster
Community Contributor
Registered
Jun 2, 2019
416
567
93
AG Join Date

May 12, 2010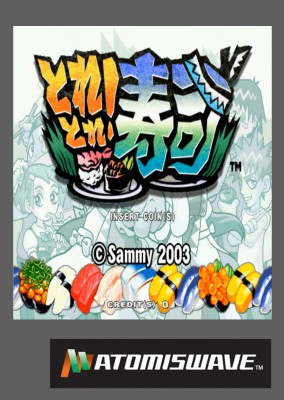 Sushi Bar
port from Sammy Atomiswave
1-2 player
standart controller, arcade stick
Ported from megavolt85 code, thanks for his enthusiastic help
Thanks to megavolt85 for helping to make the GDI format and cover
Thanks to megavolt85 sonic3D for technical guidance
DOWNLOAD
cmd for insert settings from demul:
Code:
dd if=sushibar.sram of=track03.iso bs=2048 seek=18941 count=6
video test
Again, this awesome release comes to us by the amazing yzb! I am only posting for others to see.
P.S. This is also actually our very first unreleased game on the Atomiswave brought over to Dreamcast from a leaked build. Hopefully the others like
Chase 1929
and
Premier Eleven
are leaked publicly so we can have them as well. The other 2 remaining unreleased games which were dumped are
Force Five and Kenju.