Well-known member
Original poster
Registered
its about time to brink back a thread long missing like this. and what an opportunity with the newly released gdemu FW
discussions like new FW, compatible sd cards, gdmenus can go here. if any member make a new submisions on such i will update this post. and of cource games compatibility can be discused here
this deserves a sticky
LATEST FW
5.20.3 as of 8/6/2020. stability improvements over the older
(NOTE ALL OLDER GDEMU WITH FW LIKE 5.15 NEED AN UPDATER FIRST!!!!! BEFORE ACCEPTING 5.20+ AND FOLLOW THE CORECT STEPS!!!!!)
DL and information about the fixes features and updating steps here

GDEMU devices are sold fully functional and tested but the firmware (internal operating software) can be updated by placing a special file on the SD card should a need arise. IMPORTANT: DO NOT refl…

gdemu.wordpress.com
compatible sd cards
kingstone SD10VG2 all sizes 32GB 64GB 128GB
GDMENUS
neuroacid v0.6 (latest)
DL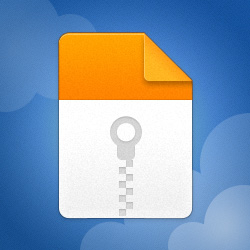 MediaFire is a simple to use free service that lets you put all your photos, documents, music, and video in a single place so you can access them anywhere and share them everywhere.
also a windows app that can manage contents on sd card from
@sonik
Manage content on SD Card for Dreamcast's GDMenu. Contribute to sonik-br/GDMENUCardManager development by creating an account on GitHub.
github.com
preparing sd card to be usable for GDEMU
sd card must be formated to FAT32 and cluster size 32kb/sector. by default windows will NOT allow you to format to FAT32 with sd cards that its size is greater than 32gb. a good tool for fomat the card is the guiformat, it also has selection for the cluster size look for allocation unit size requested information
IF 64KB/CLUSTER IS ALSO OK PLEASE COMMENT ABOUT IT AND I WILL ADD IT HERE
determin if an sd card not listed here is really compatible or not with gdemu.
as a fellow member
@krisk77
once said the crazy taxi stress test can accuratly determing this. let the demo video loop for 2+ hours if the console does not freeze your card is good. but make sure your psu is indeed make good contact and is in good contition. gdemu will cut operation if the 3.3v line drops resulting to freeze.
Last edited: